Raking the yard. I love to help.
I love to help. 06-05-07
Lessons Learned fromThe Golf Channel #1
Practice swings help.... 08-02-2007
Lessons Learned from The Golf Channel #2
Look at the target.... 08-02-07 P. S. That's not a bouncy chair, it's a recliner/jumping toy:-)
Lessons Learned from The Golf Channel #3
Swing while looking at the ball.... Dig the follow through 08-02-2007
Golfer Extraordinaire!!
Yes, I love to golf and practice all the time. Watch The Golf Channel, you will learn!! 08-02-07
I love peaches!!
And I'm very goofy!!
My new puzzle spells my name- Vincent!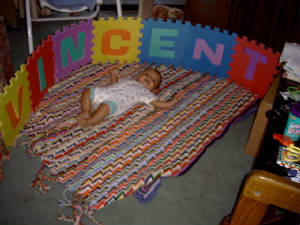 Vincent and Daddy in Vincent's Pool House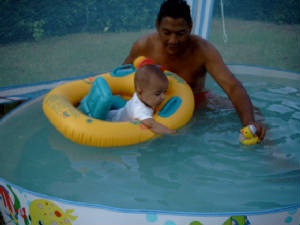 I love my new boat, Daddy. Thanks Mama!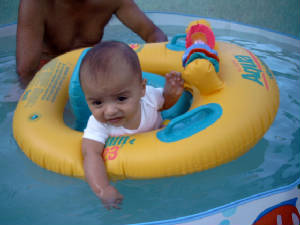 I can get it!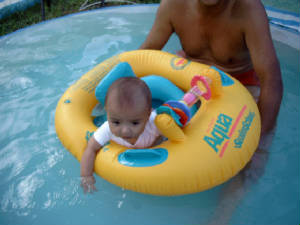 Thanks for playing, Daddy. I love the water!!!
I love oatmeal... packages, that is.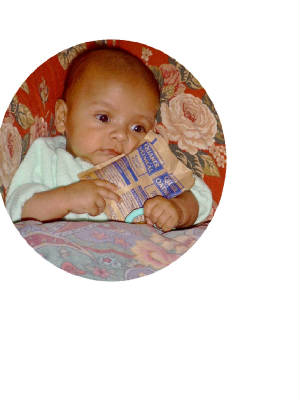 June 2005
Out for a nice dinner
Mama (and Daddy, when he loved her)
I like my vibrating chair.
It's very relaxing.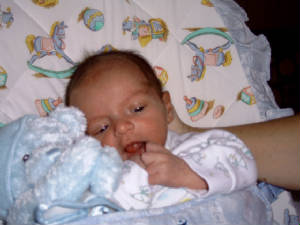 vviiii bbbbrrrr aaaatttt iiiiinnnngggg cchhhhaaaaiirrrr
This chair does more than bounce? Cool, Mama.

.
.
title
.
.

I'm stuck!! Help, Mama!! 07-16-07
Wait until I get a picture, Sweet Pea :-) Cheesy grin, please! Let me help you up, now, Punkin'

On back of Unc' Bug & A'n' Nancy's couch
May I nap up here, Mama? Sure, Sweet Pea!! 07-14-07

June 19, 2005


My new hat from Cousin Nicholas, Aunt Denise, and Uncle Trent

Geting there


Whoa! What happened? Where did mama and papi go?

Time to do it


Oh, it moves!!!

Vincent and Ali Gator


You do what?

June 18, 2005


What's this?

Practicing sitting up


Look at these cool toys!

Hands taste really good


Yum! Can I fit it all in?

Our Little Man, Vincent Wesley


Vibrating, singing, ocean, heart beat, bouncy chair; I'm getting hungry.....

Our Son

Vincent Wesley, first week


In his carseat on way to checkup for Mama

Papi Elvin and Hijo Vincent


Daddy makes a good bed

.

.

Mama and Vincent come home
Vincent is 6lbs. 4.1 oz. and all decked out

In the transitional nursery until mama gets a room
Where's Mama? Had to wait 5.5 hrs to see Mama.